Content
Creation
What's the use of holding a bat if you can't hit the ball. Content is one of the most important things when it comes to online presence. From blog posts to the home page, content is the main source of communication. But, content is not just for communication, there's a lot to it than the naked eye can see at once. Apart from communicating the right idea to the reader, content is important for Search Engine Optimization and Branding. Content sets a brand apart from the others. Here's how our content creation services can help you get the right content.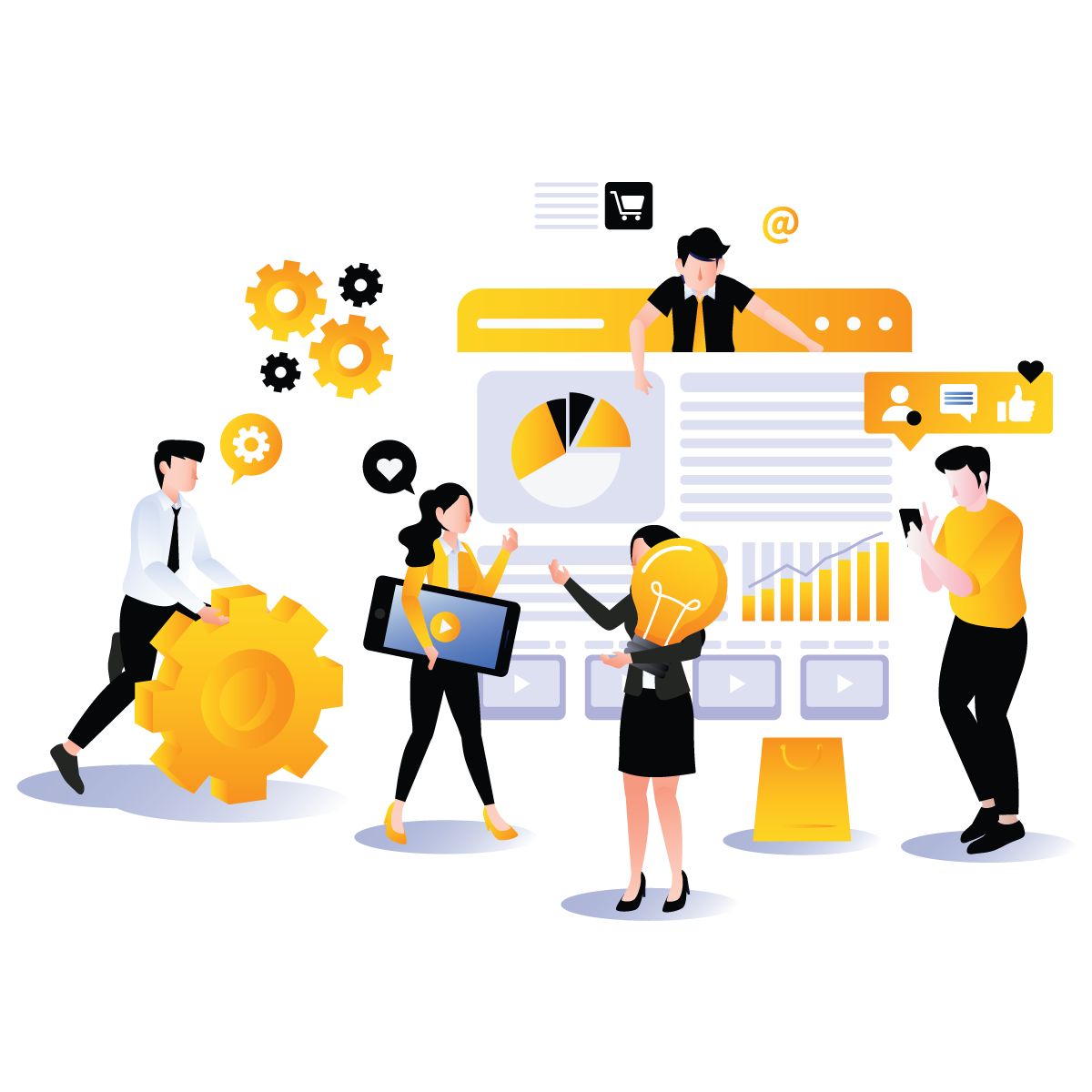 Best Services
It's not easy to be different in a world with 1.8 billion websites. But our writers make sure to come up with something unique and appealing in terms of your brand. This helps your website among other things to stand out from your competitors. Moreso, standout content appeases the readers as well. Intentionally or unintentionally, competitors end up writing about the same thing. When it comes to online content this happens more often than not. Your content creation agency might be using content from some other client to fill up your site. The scary part is, you won't even be able to figure out the restructured content. At Zehn Solutions we come up with out of the box and creative ideas.
Planning the content right makes it come out right. Our team makes sure to discuss a content idea rigorously, to get every aspect of it. Having all types of opinion on a content idea is at the top of our list. Lastly, if you don't like the content, we dump the idea right away.
Content doesn't end on the website. There are a lot of places where content can make an impact. From Social Media to Youtube videos, everything qualifies as content. And we create everything that qualifies as content. Content on a blog post and the one on the home page are starkly different. They appeal to different types of audiences with a different purpose. Thus, we make sure to reflect the purpose of everything we produce. Be it on Youtube or on your Instagram, our content will serve the purpose.
Search Engine Optimization
The content is of no use if it doesn't reach the users, that's where SEO comes in. SEO starts the very moment we think about the idea. Our SEO makes sure that your pages rank right at the top. On-page SEO while righting the content is very important. Thankfully, our content creation service goes to great depths to keep the SEO of your site up to the mark.
Hitting The Right Spot
Despite writing great content and optimizing it well, sometimes it just doesn't work. The very core reason for this is user interest. If someone who is on the home page of your site, but just doesn't like what he/she sees, it's mostly because of the content on it.
Why Zehn Solutions?
To cut it short, we're the best content creation agency. The very reason that you're reading this proves the fact. Our writers are one of the best and the team working around them is prolific as well. More importantly, we work for you, like you're a part of our family. Your website and eventually your brand doing good is what gives us a good night's sleep. Content can be good and bad in many ways. Content creation companies are all over the place. It's your call to go for the best (Us) or settle in the dust.